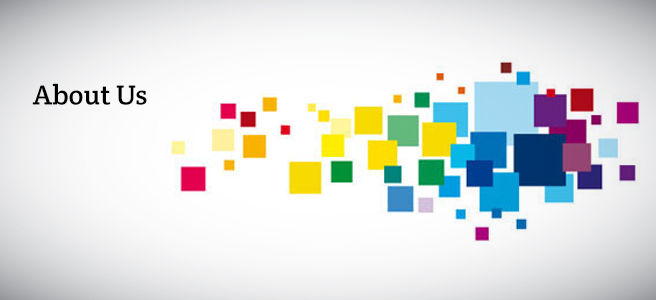 2018 SKSRT Scholarship Recipients
Left to Right: Cheyenne Kisamore, Sonny O'Neil (President SKSRT), Kaylee Vandevander
Spruce Knob Seneca Rocks Telephone (SKSRT) is proud to announce the 2018 SKSRT college scholarship winners. The recipients are Cheyenne Kisamore, daughter of Jeremy and Carrie Kisamore of Riverton, and Kaylee Vandevander, daughter of Jason and Michelle Vandevander of Cherry Grove. Both recipients are graduates of Pendleton County High School. Cheyenne and Kaylee will attend Potomac State College in the fall. Both are pursuing a degree in Nursing.
Each year SKSRT gives two $500 scholarships to graduating high school seniors. The applicants must have a parent or legal guardian that is a member of SKSRT, rank in the upper 1/3 of the senior class, be accepted by an accredited college, university or vocational-technical school, have character that is respectful of students and teachers in a manner that shows leadership, honesty, responsibility, integrity and consideration of others.
Congratulations Cheyenne and Kaylee!
2017-2018 Perfect attendance Winners
Front Row, Left to Right: James Waybright, Madison Bennett, Kelsey Bogan, Chesnee Colaw
Back Row, Left to Right: Michael Arbaugh, Allie Cooper, Makayla Tingler, Hanna Pennington, Tucker Kisamore
Each month, to encourage better attendance, SKSRT awards one student from North Fork Elementary School $25.00 for perfect attendance. The winners for the 2017-2018 school year were: Sept: Michael Waybright, son of Jessica Waybright of Riverton. Oct: Allie Cooper, daughter of Rod and Angie Cooper of Seneca Rocks. Nov: Makayla Tingler, daughter of James and Rebecca Tingler of Circleville. Dec: James Waybright, grandson of Norma Vint of Circleville. Jan: Chesnee Colaw, daughter of Jeremy and Wendy Colaw of Circleville. Feb: Kelsey Bogan, daughter of Doug Bogan of Seneca Rocks and Mary Crites. March: Hanna Pennington, daughter of Kristina Arbaugh and Rusty Pennington of Circleville. Apr: Madison Bennett, daughter of Timothy and Holly Bennett of Circleville. May: Tucker Kisamore, son of Dan Kisamore and Roxanna Vandevander of Seneca Rocks.
Company History
On the 1st of July 1972, Spruce Knob Seneca Rocks Telephone (SKSRT) was formed as a Corporation to provide telephone service to the people of the Spruce Knob Seneca Rocks area as a non-profit organization.
Shortly after, planning and development began on the outside plant to build a network to link together potential customers with the outside world. With the completion of the network, the first phone service was installed and utilized in 1976. This would be the commencement of a rapidly growing network of 1200+ lines. Since then, digital technology has made it possible for Internet exploration, modern features, and special circuits, providing residents and businesses in the SKSRT serving area with unlimited and fully customizable service. SKSRT was the last phone company east of the Mississippi to upgrade from a stepper switch. Taking the place of the stepper switch was the Siemens DCO. With the many changes to the outside plant and switching equipment, the company had to upgrade to modern, more efficient ways of billing. Billing went from pen and paper to keyboard and computer.
SKSRT remains committed to providing the best customer service possible. In an effort to upgrade existing equipment and infrastructure and keep pace with rapid changes in the telecommunications industry, in 2009 SKSRT undertook a $7,789,000 project to bring "Fiber to the Home" (FTTH) to all subscribers in its service area. This project was completed in 2012. Upon completion of the project, SKSRT is the only provider in the State of WV and one of the first providers in the country to provide a FTTH network to all subscribers. FTTH provides a timely upgrade to the Company physical plant and enables the Company to deliver state-of-the-art voice, video and data services. This allows SKSRT to accommodate communications demands envisioned for the 21st century.
Spruce Knob Seneca Rocks Telephone was awarded $8.5 million in broadband funding. This allowed SKSRT to install fiber optic networks in several unserved and underserved rural areas in Pendleton and Pocahontas Counties. SKSRT plans to provide last mile high speed broadband offerings to the communities of Franklin, Brandywine and the eastern portions of Pendleton County, and to Durbin, Bartow, Green Bank, Cass and nearby areas in Pocahontas County.
View a slideshow of SKSRT history.
SKSRT Board of Directors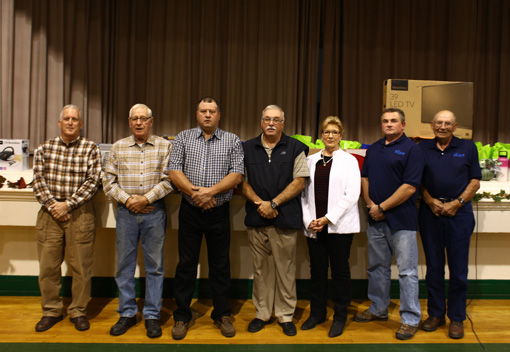 Left to Right: Brian Haugh, secretary; Frank Bennett; Jimmie Bennett; Ivan "Sonny" O'Neil, President; Brenda Sponaugle Allen; Terry Teter; Abraham Bennett
Not Pictured: Steve Arbaugh
The SKSRT Board members are elected from our service community by customer ballot. They serve staggered three year terms. Board members represent each of five segments of the SKSRT service area; three are elected at-large. Elections are conducted yearly and results are announced at the annual SKSRT public meeting/banquet held at the Historic Circleville High School each October. Photos from the SKSRT 2018 Annual Meeting can be viewed in this slideshow.