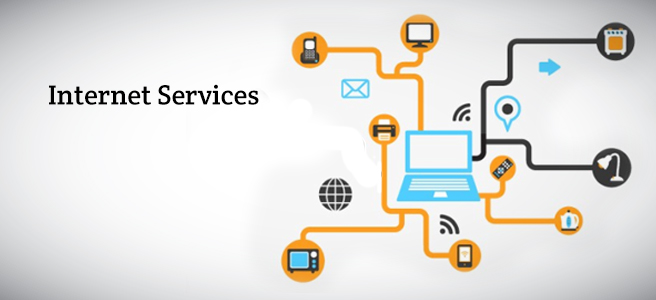 Spruce Knob Seneca Rocks Telephone (SKSRT) is able to provide a full range of internet services to complement the company's telephone and television offerings. High-speed internet connections are available at the following speeds:
Download-Upload Internet Connection Speeds

| Download Speed | Upload Speed |
| --- | --- |
| 6 mb/sec | 1 mb/sec |
| 10 mb/sec | 1 mb/sec |
| 15 mb/sec | 3 mb/sec |
| 25 mb/sec | 3 mb/sec |
Contact your local office for pricing on individual connection speeds.(Note: A PDF reader like Adobe or Sumatra is necessary to view and print PDF documents.)
Domain Name, Web and Email Hosting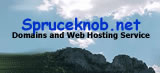 SKSRT internet and web services are found at our Supersite portal. From the Supersite, search for available domain names for your site. You may transfer or register as many as are available to you.
SKSRT offers both Linux and Windows webhosting through the Supersite. Both plans offer unlimited disk space, data transfer, and email accounts. Options include installation of content management systems, blogging tools, spam and virus protection, databases, programming language support, and a comprehensive support knowledgebase. Full details on web hosting can be found at the SKSRT Supersite.
Email accounts may be purchased separately and include email clients & smart phone support, anti-spam and virus protection, and full HTML email support and folder management. Email accounts have unlimited POP3 accounts with SMTP, IMAP access, and unlimited email forwards and aliases.
Site Builder
Spruce Knob Seneca Rocks Telephone offers a couple of approaches to website design. One, the SKSRT Website Builder, is a user-friendly website-building program provided for those who wish structure and edit their own sites without having to learn the code behind it. It is one of the services which may be selected either by itself or in combination with other components at the site. Web hosting is included as a component of Website Builder, as are unlimited email accounts. The Website Builder can accommodate up to 50 webpages, up to 5 Gb web space, unlimited data transfer, and unlimited email accounts. Examples of websites using Website Builder include:
Additions and alterations to pages are done by means of a What-you-see-is-what-you-get (WYSIWYG) page editor. Pages may be added to, corrected, and reviewed before they are published to the Web. Changes to your website may be made at any time by entering the Supersite through your customer account. More detailed information may be found at the Supersite knowledgebase.
Website Design
The other approach is custom website design, with the page code written by SKSRT using the versatility inherent in the proper combination of Cascading Style Sheets (CSS3) with HTML5 coding. The separation of content from presentation in the code allows for easier understanding of the website structure and simplified page editing. The SKSRT website is constructed using CSS3 and HTML5.
SKSRT can develop custom websites for a variety of applications using the simplified coding described above. Some examples of SKSRT developed websites include:
Contact the SKSRT Web Hosting Representative for more information.